Good Reads Summary
Riley's beginning to think being a demon trapper isn't all it's cracked up to be. Her dad's been stolen by a necromancer, her boyfriend's gone all weird and she's getting warm and fuzzy feelings for someone who's seriously bad news. It's tempting to give it all up and try to be normal, but that's not an option. Because the demons have plans for Riley. And they're not the only ones.
My Thoughts
I was not very impressed with the first one. In fact, I found that it had a lot of the same elements of other books of the same genre. A love triangle, no square of a girl who is in a lot of trouble, with a bestfriend who's secretly in love with her; then a dog-cat relationship with another, only not really. And of course the really good guy. Old hat, I thought.
Me, On Forsaken (Demon Trappers #1) by Jana Oliver
But this second book comes as a great surprise because as it addressed some of those concerns it also brought a whole lot more to the story. AND THEN had me reacting in a number of ways. Peter, for instance, backtracks and no longer acts like bestfriend denied. Yay! But one big thing he did had me going:
Then of course, Simon. Oh... Simon, Simon, Simon! What's to be done with you? The way he turned out seriously had me had me all,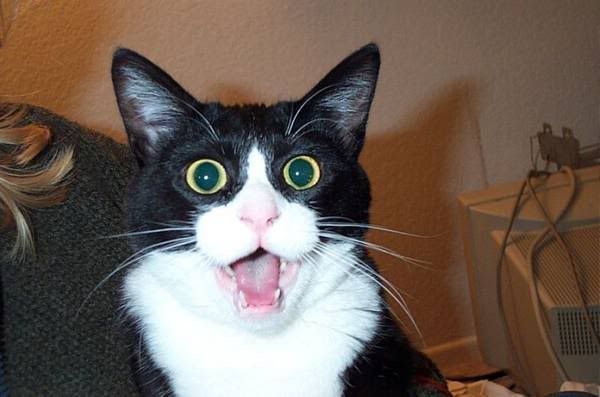 But it's all REALLY good because this time around Beck wasn't sounding like the "Backwoods Boy" she'd come to call him instead he is troubled and confused. I think I like him more in this installment than I did when he was first introduced. His accent isn't that big of a deal because it's how he acted and behaved that had me gritting my teeth and wondering
"When are you going to get your act together?
Plus there's the wonderful fact that Riley wasn't the center of his world given that there's a lot going on, a lot more to think over (a hot reporter for one and demon hunters moving into the trapper's territory for another.) I liked seeing him be himself where Riley wasn't concerned. The one thing that had me trying to remember him was Ori. Who the heck was he again?
But once things were all out... well, now..
I WANT the next book!
3.5-4/5