Goddess Interrupted
by
Aimee Carter
My rating:
2 of 5 stars
The trapped moments were the most interesting bits. Heck, I'd event take the bloody aftermath of some of the fight scenes to be better than when they were
not
talking. And it's the last bit that was my biggest problem with this one (and I had a lot of problems with this.) All of them did not talk! How could they all put off talking to each other? How could they all tip toe around her and think it not their place to explain this or that? Because given even the shortest amount of time, Kate could be such a drama queen… and end up wallowing in self pity.
Which brings me to my next problem. A good deal of Goddess Interrupted is Kate wallowing in self pity. And if she wasn't moping or if she wasn't wondering if Henry did indeed love and if he was still in love with Persephone, this girl almost always acted without thought. So Persephone said it all,
"Kate's very brave," then adding, "A bit stupid and shortsighted, and completely naïve, but brave."
And to think... all that moping and wallowing done for Henry. Truth: He's no no prize. Dear Lord, man, speak! Act! Do something!
Now that ending though has me going,
Oooooh!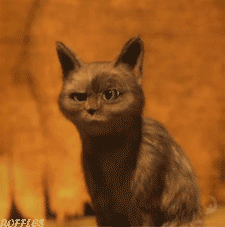 Thanks Netgalley

2/5
View all my reviews